Congress date: April 21, 2016 – 13.00 hr until April 23, 2016 – 14.00 hr
Ultrasound course (preceeded to the congress): April 21, 2015 – 08.30-13.30 hr (including lunch)
Course venue:
Academic Medical Center
Meibergdreef 9
1105 AZ Amsterdam
The Netherlands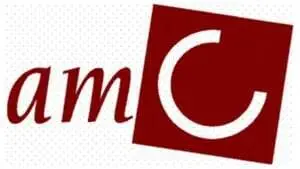 Hotel information
Amsterdam has many hotels available in every price class. Preferred Hotel Reservation can help you with your reservation.
Please contact , Miss Lise de Jong via lise (at) preferredhotelreservations.nl.
If you are willing to stay near the conference site (AMC hospital, located in Amsterdam South) we advise you to reserve a room at the Fletcher Hotel Amsterdam.
Otherwise, please book a hotel in the city centre of Amsterdam. Public transport is arranged well, so there are many ways to travel from the city centre to the conference site.
Since this weekend will be very busy in Amsterdam, we recommend you to book your hotelroom at your earliest convenience.
Accreditation
The ultra-sound course is accredited by
Nederlandse Vereniging voor Radiologie (NVvR) with 3 points (radiologische BNS)
The conference 'The Sports radiology meets sports medicine. A synergetic approach' is accredited by
Nederlandse Orthopedische Vereniging (NOV) with 15 points
Vereniging Sport Geneeskunde (VSG) with 14 points
Nederlandse Vereniging Voor Radiologie (NVvR) with 8 points (radiologische BNS) and 4 points (algemene BNS)
For more information:
[contact-form-7 id="235″ title="contact congress organisation complete"]